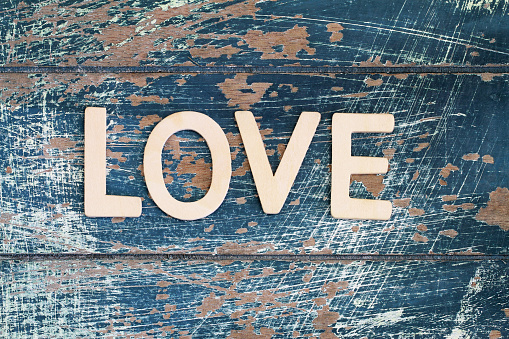 There are three ways in which human beings fundamentally respond to our primary problem in the world:  sin.  We either feel shame, guilt or fear.  Some might argue that there are those who enjoy sin or who feel nothing in response to it, and while we understand that sin is indeed pleasurable in the moment, Scripture teaches us that God has given us each a conscience to convict us of sin such that we are without excuse before Him and therefore we know that it is a learned callousness which keeps us from one of those three basic responses (Rom 2.14-16).
We often mirror our response to God with these responses to sin.  God is the judge of sin, after all.  He hates sin and apart from Him we are slaves to sin, therefore we regularly direct our shame, guilt or fear directly at Him.  And this is not a fully bad thing.  Jesus Himself commanded us to fear God (Matt 10.28), and Paul teaches us that it is Godly sorrow that leads us to repentance (2 Cor 7.10).  We should be very concerned if we become hardened and/or oblivious to sin such that it no longer affects our hearts – especially as we approach God in His holiness.
However, it is not God's primary desire that we fear or are ashamed before Him.  The entire foundation of the Old Testament Law was built on this single commandment:
"You shall love the Lord your God with all your heart and with all your soul and with all your might."
– Deut 6.5
Jesus affirmed that this is indeed the greatest and first commandment and carried it through to the New Covenant of grace.  Obedience, service, morality, or any form of holiness is are all worthless if we do not love God.
Sometimes, however, it is difficult to understand what exactly it is to love God.  He is not physically present that we would spend time talking back and forth with Him.  We cannot interact with Him in the same way that we interact with and develop relationship with anyone else.  Is our love for God, then, comparable to our love for a person?
We can indeed get to know Him – that is why He has given us His Word.  We can know the heart and mind of God by reading the Scripture.  When we understand and believe the Gospel and repent of our sins, the Holy Spirit comes to indwell us so that we can experience the presence of God as well.  We can talk to God through prayer and experience His beauty in creation.  And as we develop these disciplines of getting to know Him, we will find that His Spirit within us establishes the emotion of love and joy.  This is why Scripture actually commands us to enjoy God.
"Delight yourself in the Lord;
And He will give you the desires of your heart."
– Ps 37.4
"Rejoice in the Lord always; again I will say, rejoice!"
– Phil 4.4
In what do you find pleasure?  Television?  Friends?  Adventures?
Do you take pleasure in Bible study, prayer and worship?  If not, we should examine our hearts.  God is the author of pleasure.  He created our very nature which desires pleasure, He gave us the things or the ability to create the things which give us pleasure, and He desires that we find our joy and satisfaction in Him.  If He is the author of pleasure, He can offer us the truest and most satisfying fulfillment of it.  Have you taken the time to get to know Him and fall in love with Him?  Do you delight in Him?  Do you rejoice in Him?  Or is He just something you do on Sunday mornings…is He just eternal fire insurance?
Spend some time with Him today, and let your soul be enriched.  Delight in Him today.
'He loves Thee too little, who loves anything together with Thee, which he loves not for Thy sake.'
– Augustine